This dust covered the entire house. You can see it on the floor in additional pictures.  The owner insisted the unit had been clean four days before.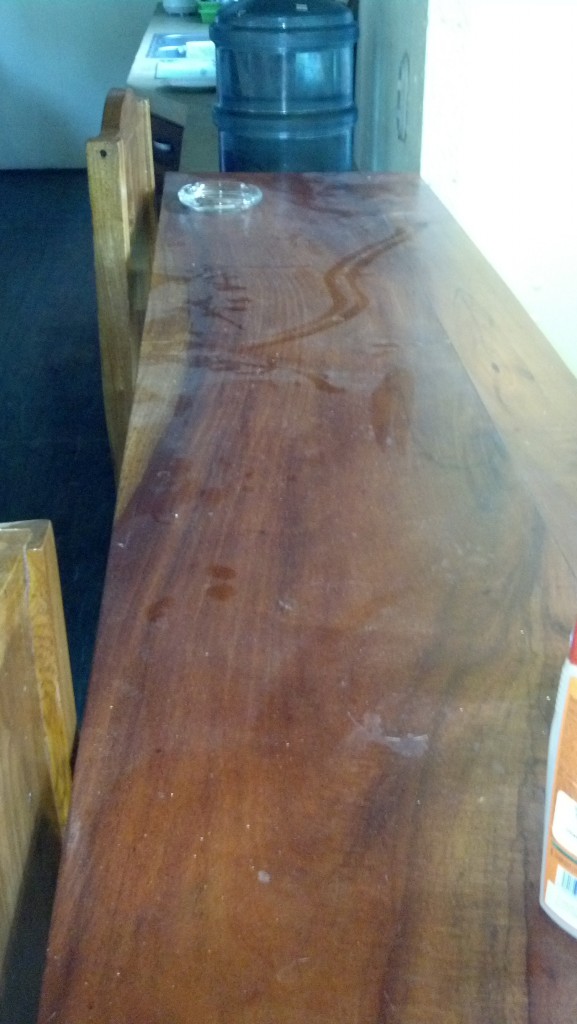 This view through dirty windows is not the same a the view presented on the web site.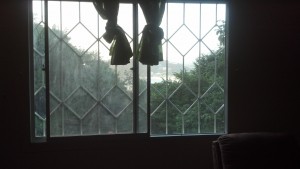 The photo below is from the web site. Notice how much closer the sea appears in this photo.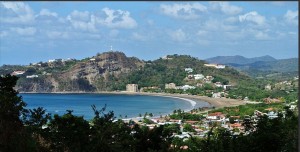 Dead insects, food stains, grease and cobwebs drove us out within 30 minutes of arrival.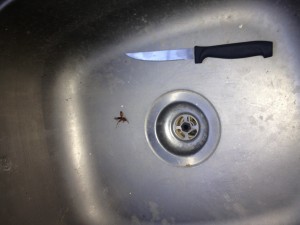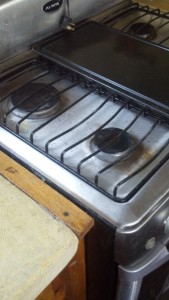 This shower, since removed from the site, was not in the unit.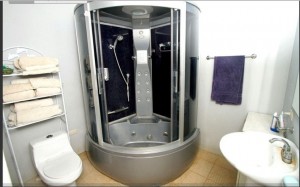 Instead, this is the shower we found.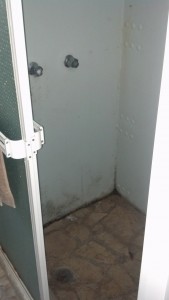 This furniture is all that was available on the main floor.  The rest of the space was taken up with a rusty weight machine.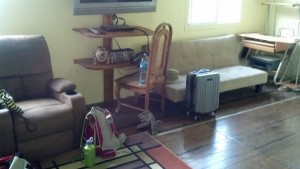 The promised "Business Center".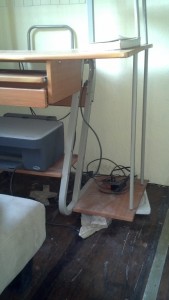 Comparing the bedroom presented on the web site to the actual bedroom provides a clear indication of the misrepresentation we encountered. Notice the dust on the floor.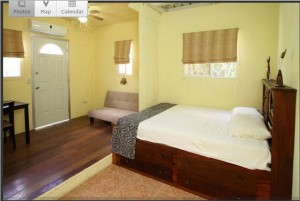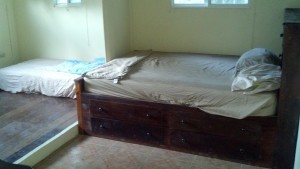 The roof top terrace, advertised as a place to enjoy wine tastings and yoga, is in a sorry state.
The stairs leading to the terrace.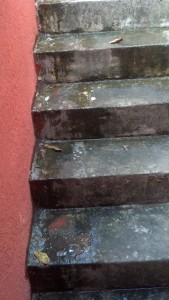 The terrace in reality had standing water, mildew and the best view of the distant sea.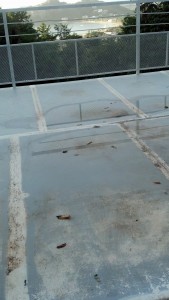 The hot tub was unusable, the water brackish.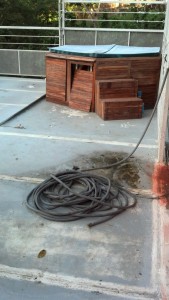 The original listing promised 24 hour security but instead of a guard shack the driveway was overlooked by this shed.